Citronix Continuous Inkjet Printers (CIJ)
Entry Level CIJ Printer – ci5200
The ci5200 is designed to print 1 or 2 lines of text onto a wide range of materials and products. The black power-coated steel cabinet is IP55 rated and ideal for industrial applications or where standard general purpose inks are required.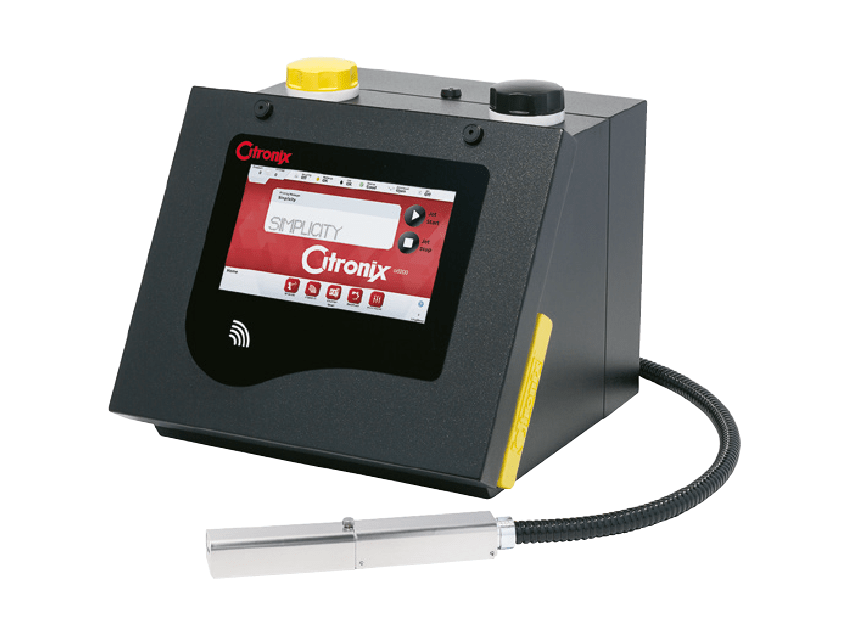 Intermediate Level CIJ Printer – ci5300
The ci5300 printer has a 304 stainless steel cabinet making it perfect for food or healthcare applications. As the intermediate level printer in the range it will print up to 3 lines of text and can adjust from 'normal' (60 micron) to 'macro' (75 micron) size printing without changing the nozzle.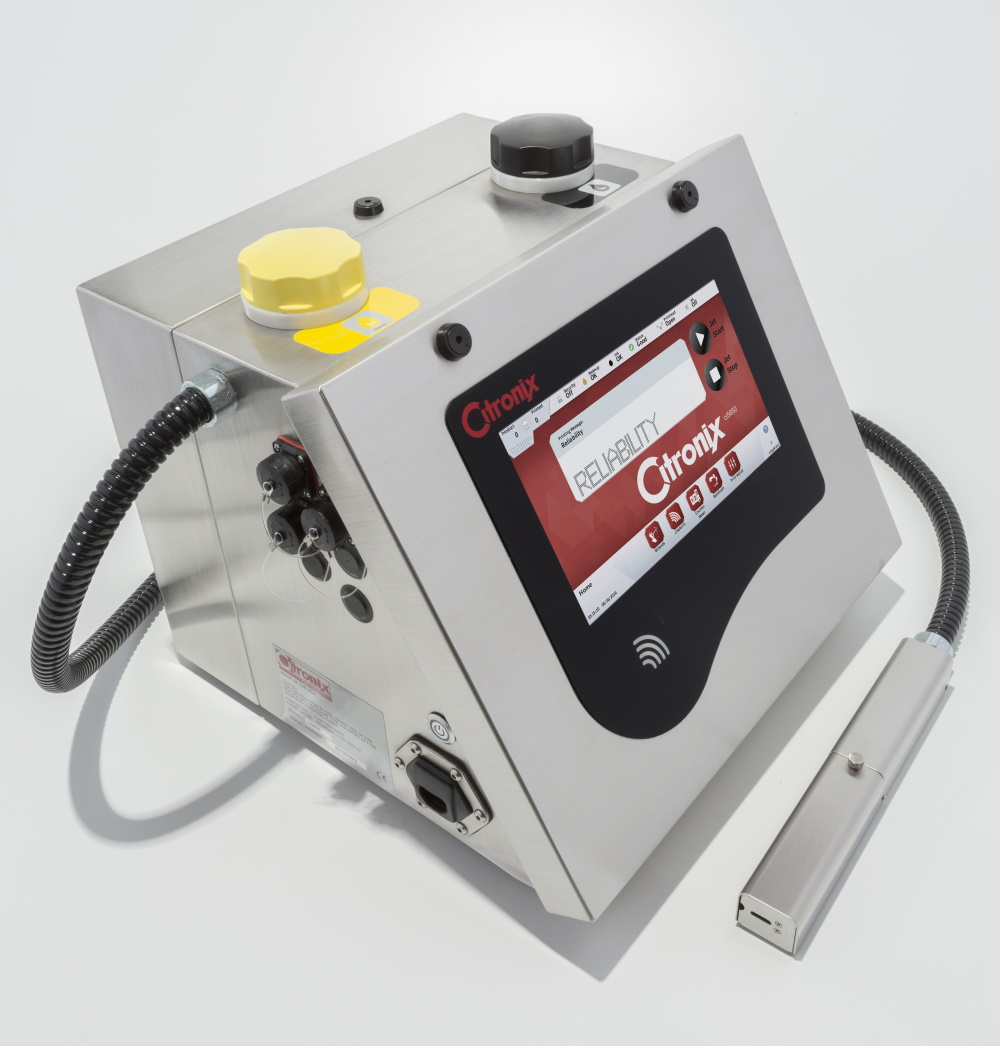 Advanced High Performance
CIJ Printer – ci5500
For higher speeds, connectivity into your network or for the flexibility to print as small as 0.6mm the ci5500 High Performance printer will more than match your requirements. All the features of the ci5300 printer are included along with a wider range of inks such as soft-pigmented yellow and heavy pigmented white, thermochromic and UV readable inks.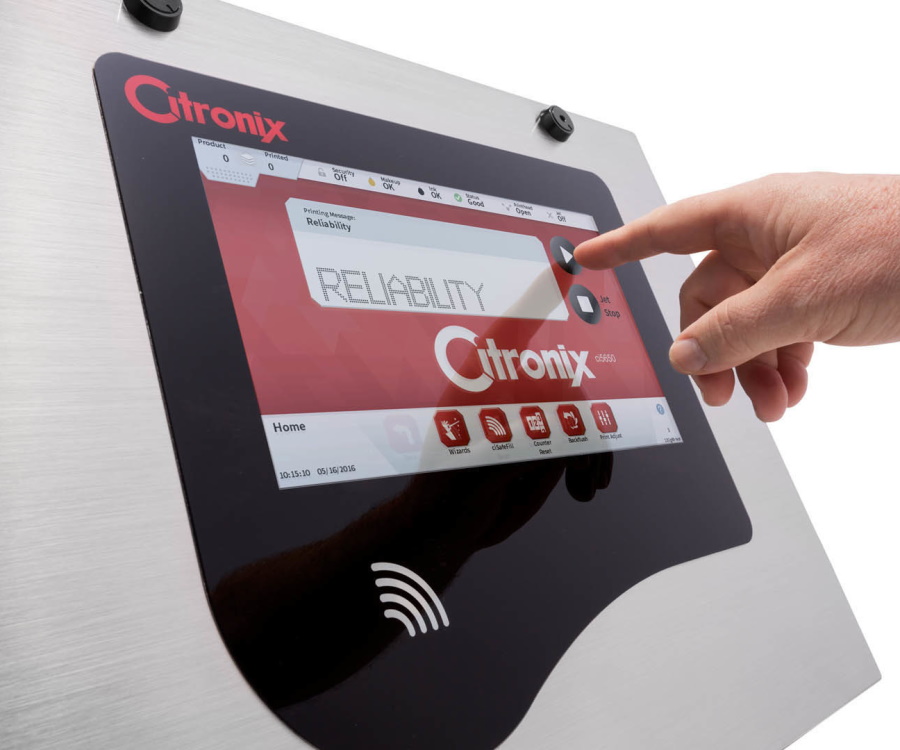 Harsh Environment IP65 CIJ Printer – ci5650
With all the features of the ci5500, the ci5650 is the ultimate CIJ printer and takes it one step further with full IP65 rating and positive air pressurised enclosure for very dusty or washdown environments.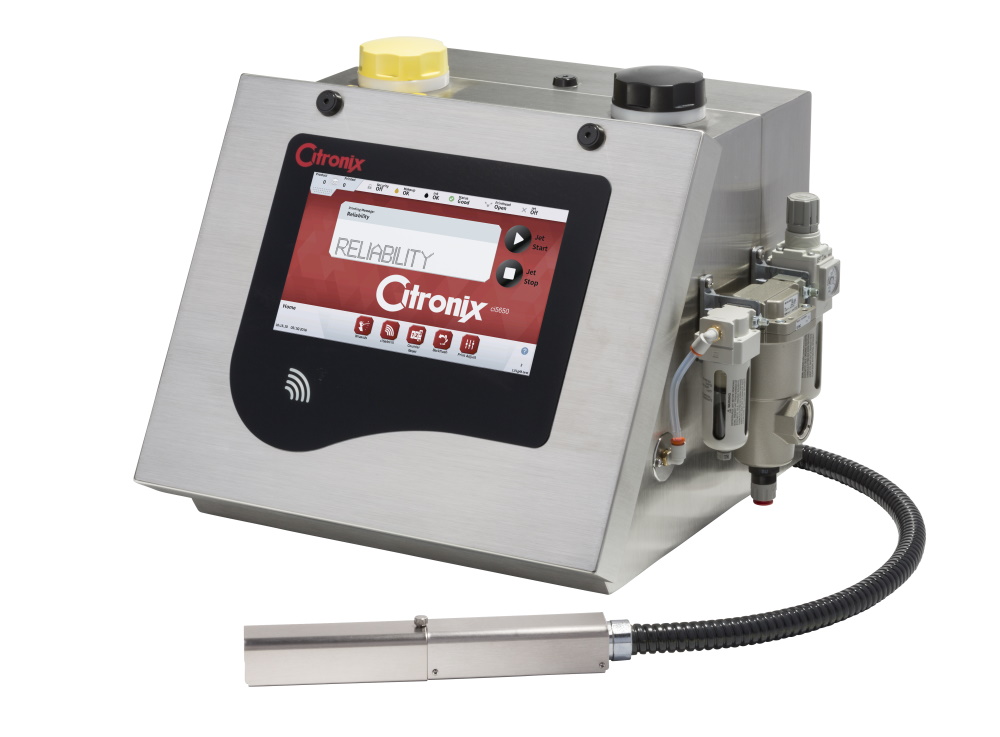 Still not sure which of our Citronix continuous inkjet printers are suitable for your production needs? Speak with one of our representatives today! Our friendly team are on hand to help.
Address
Carrwood Park
Swillington Common Farm
Selby Road, Leeds
LS15 4LG