Northern Monk
Simple solutions when it matters
We in the North are renowned for our straightforward approaches to problems, and simple solutions. When Northern Monk brewery had a problem with batch coding their cans on their filling lines, Codetronix were pleased to be able to find a solution.
Continuing to grow from its base in the centre of Leeds, Northern Monk brewery started its journey in a parent's basement, brewing small batches of their beer at other breweries and selling at local markets. From there they moved into and renovated an old mill in Holbeck in 2014, there are now further expansion plans to allow for additional brewing space and a dedicated packaging area.
The state-of-the-art canning room was opened in 2019 allowing for increased production levels to meet the ever-growing demand for Northern Monk beers. When Codetronix were called in to help resolve an issue Northern Monk were experiencing with their initial batch and BBE coding, our senior engineer was only too happy to visit a local brewery!
The Citronix ci5300 CIJ printer had been situated after the cans were filled with beer. This meant that there was a certain amount of condensation on the outside of the can meaning that the inks could become smudged. One solution was to move the print head to a position in the filling line where the cans were dry – a very simple but effective move for the majority of the products, but this didn't resolve the problem for all of their product lines as one of the beers enters the filling lines pre-labelled. A final solution was developed by adjusting the make-up of the ink to allow it to be used on wet cans.
It was a great opportunity for Codetronix to be able to demonstrate our in-depth knowledge of our products, our customer's production issues, and how simple solutions can make all the difference and keep production lines producing. The team at Northern Monk have been very happy with the speed of response that Codetronix can provide them, they had been used to having to wait up to 48 hours for an engineer to help resolve any printing issues which had caused downtime in the past.
If potential production downtime is a concern for your business and you need to ensure your products are correctly coded in any environment, Codetronix would love to help.
To read more about Northern Monk beer, their journey, their business and how they actively support the community go to www.northernmonk.com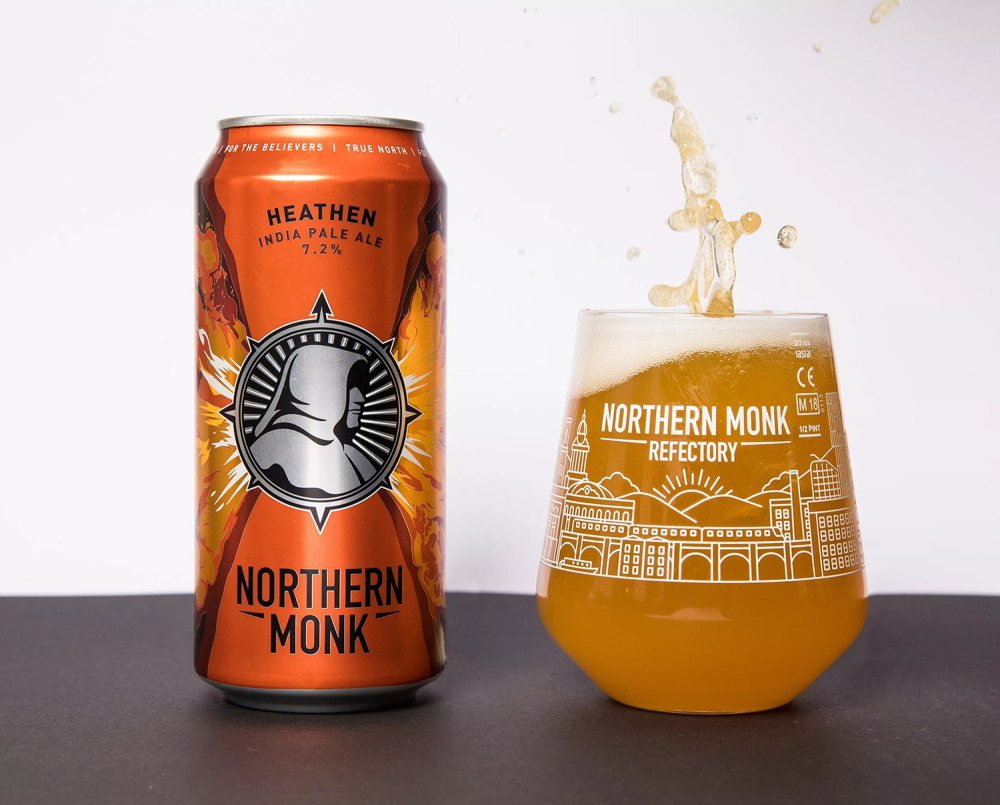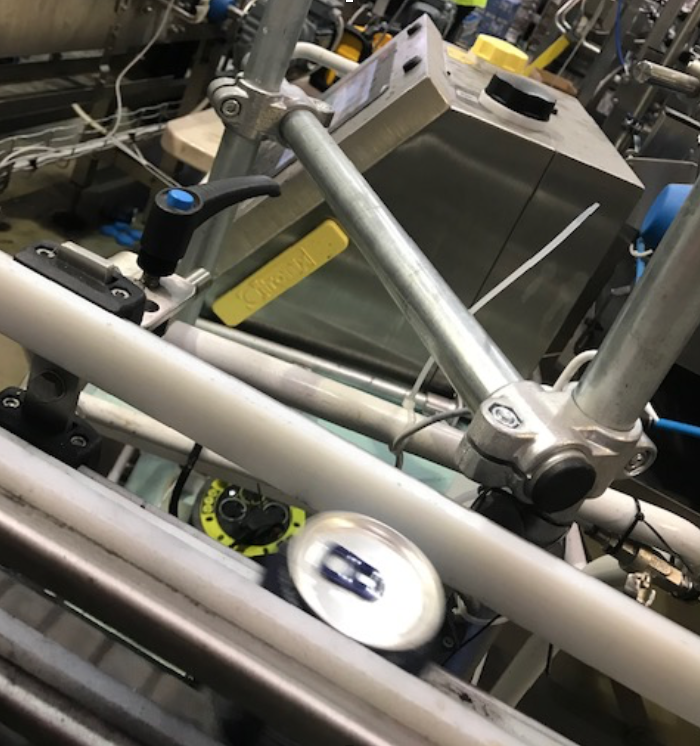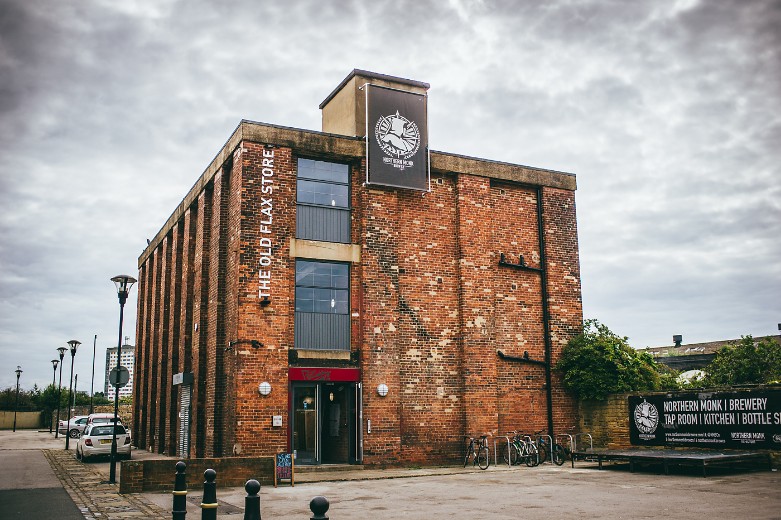 Intrex
As labels form a vital part of brand awareness and shelf appeal, it's crucial that labels are applied correctly, accurately in and such a way as to showcase the products to its best benefit.
Brynild Gruppen, a major family-owned confectionery manufacturer and a valued customer of intrex, had some very specific requirements as to the labelling of their snack pots.
Front and back labelling as well as labels on the top of the lids were required. A labelling capacity of up to 75 labels per minute on a system that fully integrated to their existing technology using transparent labels to allow the product to be fully viewed by consumers.
As you can see, the solution provided achieved a great result
Molino ElTriunfo
Molino ElTriunfo have been in the pasta making industry for over 50 years. By using Easyprint Thermal Transfer printing on their packaging production lines, they are able to ensure reliability and quality with excellent customer support.
Secure, simple and easy coding on chocolate bars
A manufacturer of organic, high-quality chocolate, needed a simple, reliable and small printing solution to print lot number and expiry date on chocolate wrapping. The printer had to be small enough to be installed on their flow pack machine, where the "Best Before" date and lot number are printed on the wrapping, just before the chocolates are packed.
HSAJET® MICRON PERFECT FOR REPEAT PRINT JOBS
The solution from HSA Systems was the HSAJET® Micron. It is a small 'out-of-the-box' printer that is perfect for repeat print jobs like date and lot numbers. The Micron provides up to 12.7 mm of print height and does not take up much more space than the print cartridge itself, ideal for smaller spaces
EASY TO LOAD PRINT JOB FROM USB-KEY AND PRINT
The Micron is very easy to operate. Place an ink cartridge in the head, connect power and print instantly by pushing a button.
The print job is designed on a PC using the free MicroDraw software delivered with the printer. Using a USB-key, the print job is transferred to the Micron, where the print job can be saved to the internal memory. Now the printer is ready to print.
A DURABLE PRINT THAT DOES NOT SMEAR
The biggest challenge for the client was to find an ink that dries quickly on glossy flow pack material. The HSAJET® K4021si Thor Black Solvent Ink was the perfect solution. With a drying time of a few seconds and excellent adhesion on non-porous material, this ink provides a sharp and dark print that does not smear or scratch off during production or handling.
KEY ADVANTAGES :
Easy to integration onto packing machines
Easy to operate – load the print job from a USB-key and you are ready to print
Takes up very little space – not much more than the ink cartridge itself
A large selection of ink cartridges available for food packaging
Built-in sensor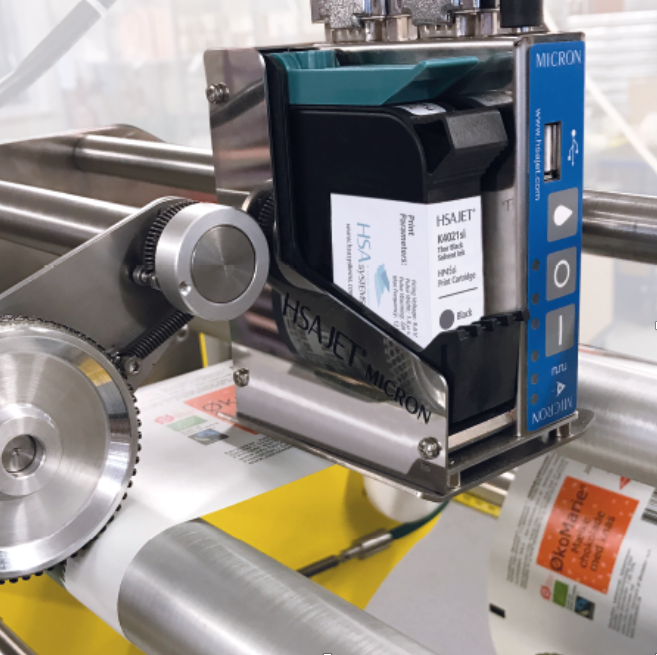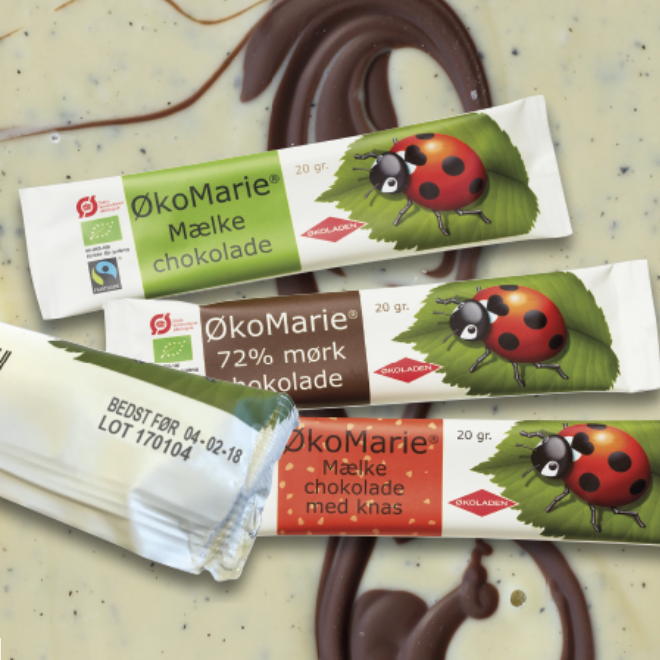 Accurate, clear, high quality codes
A major Portuguese electronic manufacturer was struggling with its previous coding solution due to the level of quality and the high maintenance costs.
It was necessary to print the company logo, a product code, a batch number and a 2D code on each product, some of which are very small.
Macsa proposed marking with a laser system; the laser coders can be easily installed, they are compact and provide clean marks and codes; cost little to operate and are extremely reliable, furthermore they require no consumables. There are now different MACSA lasers operating at their manufacturing plant in Portugal including Macsa K series utility lasers, F series fibre lasers and D series YAG lasers.
"Our goal was to provide a high degree of legibility, increase our productivity and of course reduce maintenance cost. Macsa lasers are systems that produce high quality and permanent codes. They have demonstrated their reliability and we rely on MACSA to give us the best customer service and provide us with the solutions that suit us the best"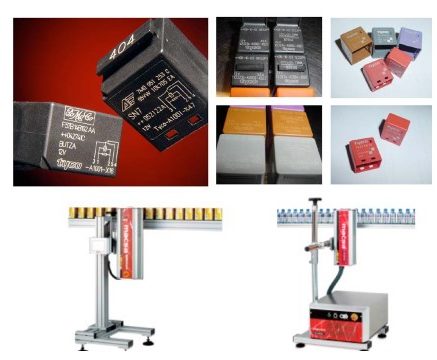 Speak with one of our representatives about our coding and marking solutions today! Our friendly team are on hand to help.
Address
Carrwood Park
Swillington Common Farm
Selby Road, Leeds
LS15 4LG