Beverage
Coding and marking in the beverage industry demands the best from your equipment in terms of reliability and performance. From inkjet printing of cans in craft brewers to high speed laser coding of PET bottles, the equipment must perform 24/7 and cope with harsh environments to ensure your products have the date and traceability codes they need. Browse our range of printers for beverage coding below.
Printing on Cans
The Citronix ci5300 is ideal for printing best before dates, batch codes and traceability information onto the bottom of cans. Able to cope with line speeds of up to 9.8m/s and printing 3 lines of text the ci5300 will produce high quality codes whether you need to print from underneath or from above the can. Our optional Mobile Can Coding Station gives you flexibility of an all in one system. For harsher environments, the IP65 rated ci5650 with its pressurised cabinet will eliminate water ingress giving you years of trouble-free coding and keep your production lines running efficiently. The range of inks will even adhere to cans with condensation.
Suggested Solution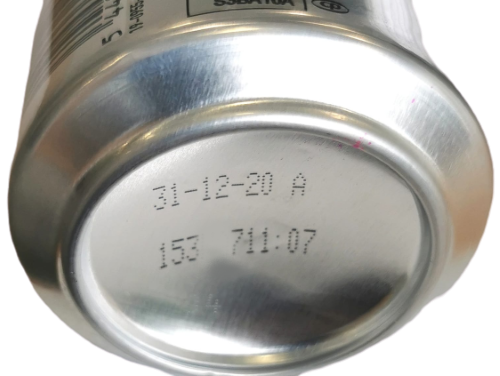 Printing or Labelling on Kegs
Keg printing is essential for traceability and security in the supply chain. With black or green caustic washable inks for returnable kegs, the Citronix ci5300 is ideal for this application. For harsher environments choose the ci5650 with its IP65 rated cabinet. Larger print height is possible with the ci5500 which will print 5 lines of text which can be combined together.
Codetronix also offer keg labelling. Built inside a protective cabinet to protect from spray, our print and apply labellers can apply labels onto flat or curved keg surfaces. Specially designed pads mounted on pivoting applicators can cope with different sizes and shapes of kegs.
Suggested Solution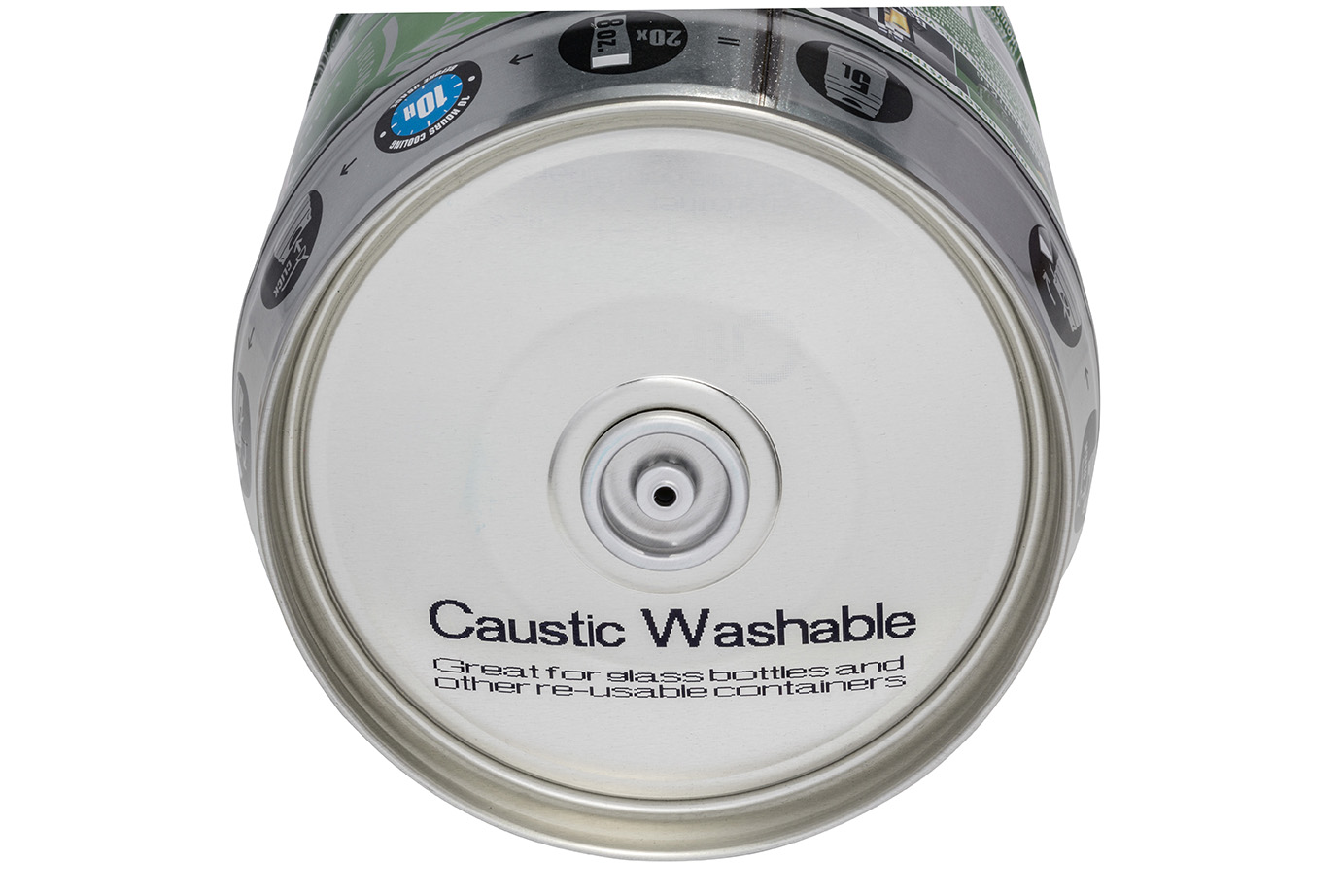 Glass Bottle Printing
Printing onto glass bottles requires fast-drying inks with excellent adhesion. The ci5300 continuous inkjet printer is the ideal solution. Able to operate in harsh environments and with IP65 protection the ci5650 will operate reliably in a 24/7 operation. MEK inks from Citronix have been specially formulated to dry fast and there is even an option for inks that work well on refrigerated bottles. The smaller circumference on bottle necks make continuous inkjet a good choice due to its flexibility of operation and distance to the printed object.
For glass bottle manufacturing, discreet coding is often required. UV readable codes are invisible when printed but fluoresce in UV light giving traceability right back to the bottle manufacturer without compromising product date codes.
Suggested Solution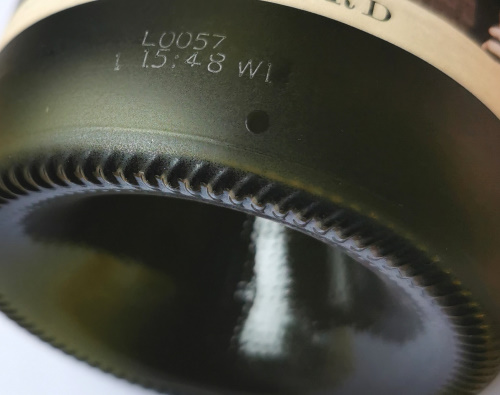 PET Bottle Printing
Bottle filling operations can run at very high speeds and require a printer that can keep up as well as cope with wet and washdown environments. The ci5650 is a high speed continuous inkjet printer with pressurised IP65 cabinet to provide the optimum solution for printing on plastic PET bottles.
To save on consumable consumption and service, laser coding offers a perfect blend of high code quality and low maintenance. The MACSA range of laser coders are available in IP65 versions and will easily match the highest production speeds.
Suggested Solution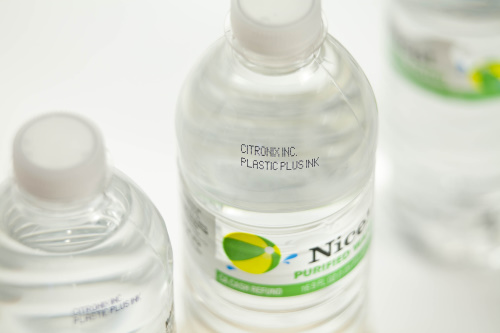 Cap and Lid Printing
Whether you are printing onto a beer bottle closure or a soft drink bottle cap, the Citronix ci5300 offers high performance when it comes to printing date and batch codes. Different coloured inks such as highly visible yellow or white ink will stand out on the darkest materials making the ci5300 a perfect match for any application.
Suggested Solution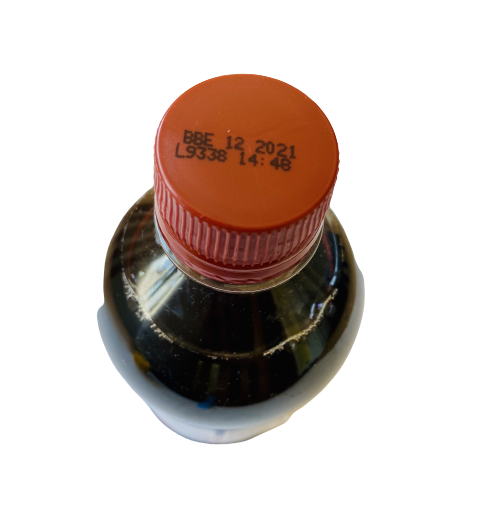 Multipack Carton Printing
Multipack cartons can be printed with a variety of technologies including inkjet and laser. Dark materials lend themselves to laser coding as the ink on the packaging can be easily ablated (removed) by a low power laser due to the lower packaging speeds of multipacks.
If a lighter coloured window is available an inkjet printer would be the best solution. A continuous ink jet printer such as the ci5300 will easily cope with this printing task.
As an alternative, a thermal ink jet printer is well suited to carton printing especially where there is a controlled flat surface available. Thermal inkjet printers are service-free, using HP cartridge technology to print high quality codes onto absorbent and non-absorbent materials.
Suggested Solution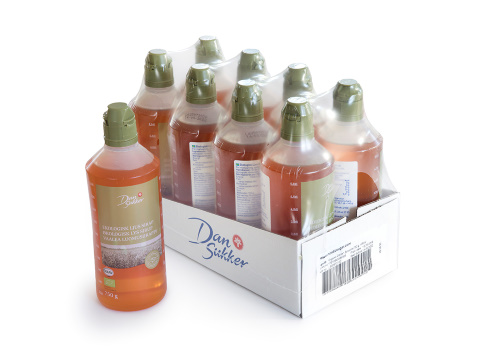 Drink Cartons
Ready to drink juices are often packaged in cartons that have barrier layers to keep the contents fresh. Printing onto these cartons needs an ink that sticks as well as providing legibility and full traceability. The Citronix continuous inkjet printers such as the ci5300 or ci5500 are perfect for this application, combining reliability with a wide range of ink types.
Suggested Solution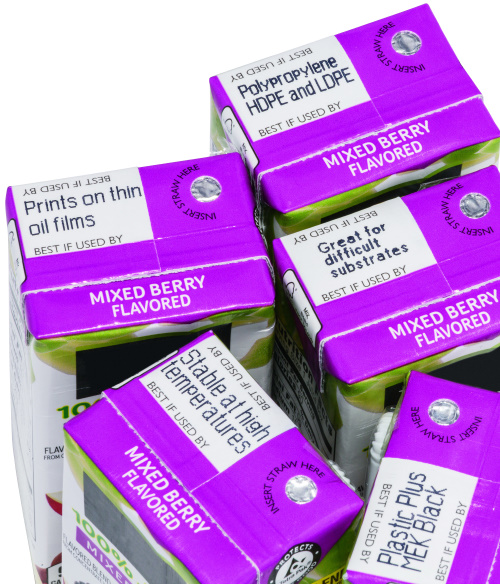 Printing on Labels
Wine and beer bottle labels are often used to print date and traceability codes before they are applied to the bottles. Citronix continuous ink jet printers can print at very high labelling speeds using a 5-drop print format. Citronix printers are used at some of the UK's biggest bottling sites due to their ease of use, connectivity and reliability.
Thermal inkjet printers can offer an alternative in high speed applications; variable print resolution (dpi) on a controlled surface combined with service-free technology mean thermal ink jet is a great solution for label printing.
Suggested Solution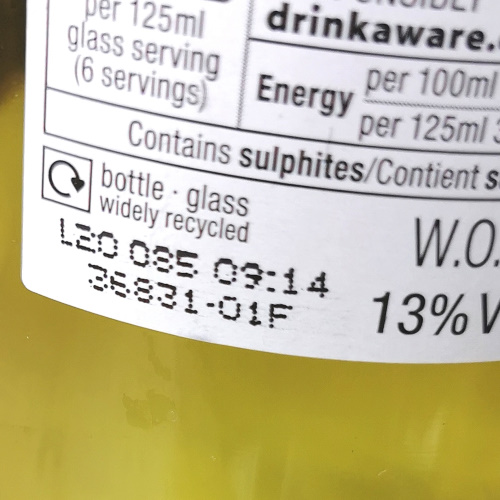 Labelling Cans or Bottles
Small production runs in craft brewing mean that it is often more economical to label a can than keep a stock of printed cans. Codetronix label applicators are ideal for this type of production run. Side belt or 3 reel systems apply labels precisely and can be adjusted for different diameter or height products. The label applicator can also be fitted with an inkjet or thermal transfer printer to print real time dates, batch codes and other variable information.
Bottle printing can present a challenge often due to embossed or indented surfaces, application of neck labels on conical shapes or the need to apply different front and back labels. Codetronix supply Intrex labellers which are perfect for this. With low to medium speed labelling machines, Codetronix have experience across a broad range of applications.
Suggested Solution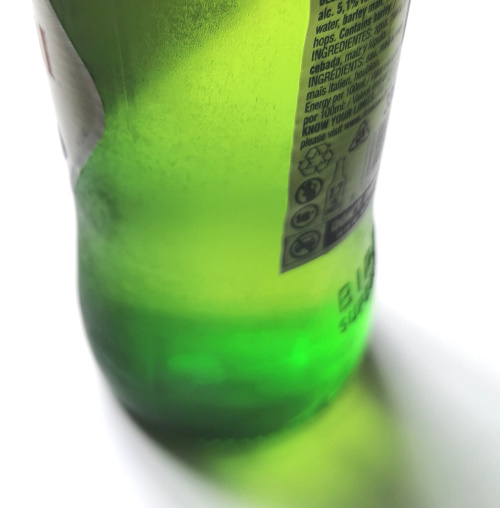 Labelling on shrink wrap, cases and trays
If you need to apply a label onto cases or shrink wrapped packs, our print and apply labellers are ideal. With top, side, corner wrap or front apply labellers we can cope with almost any requirement or speed. For higher speeds we can supply tandem or alternative pack labelling systems. 4" and 6" labellers are available in thermal transfer or direct thermal (ribbonless) versions. 600m ribbon rolls and tool-less printhead mean downtime is kept to a minimum helping to improve overall line efficiencies.
Our labellers can be provided with label creation software or can be interfaced with existing software packages such as Bartender, Nicelabel or Easylabel.
Suggested Solution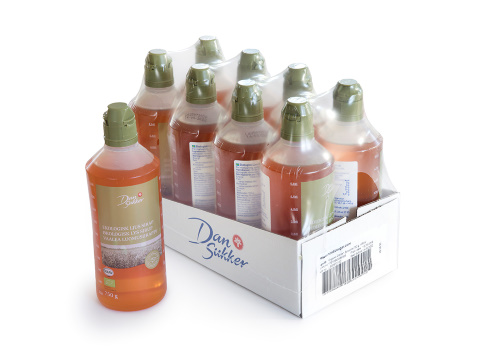 Pallet Labelling
Pallet labelling needs to be precise, reliable and consistent. Our pallet labellers are compact with short labelling cycles to apply one, two or three A5 labels to the front and sides of pallets typically with only one stop of the pallet. This means that shorter pallet conveyor lengths are needed. The aluminium cabinet construction means this is a cost-effective solution; for beverage or dairy applications where large amounts of water may be present, stainless steel cabinets with sealed doors and pneumatic sliding doors for the applicator help protect the important components.
Software is provided with the pallet labellers for label creation and to interface into your own systems. Part pallets can also be accommodated.
Suggested Solution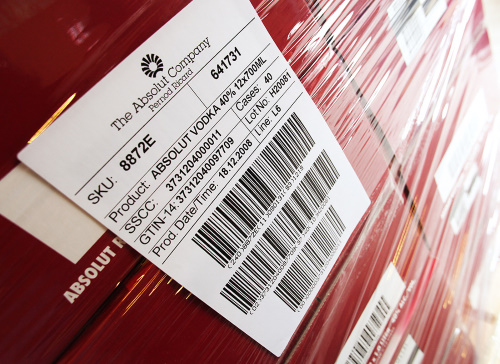 Still not sure which of our printers for beverage coding are right for your production needs? Speak with one of our representatives or fill out our contact form.
Address
Carrwood Park
Swillington Common Farm
Selby Road, Leeds
LS15 4LG