Printing onto Plastic Milk Bottles, Sleeves and Labels
Codetronix can supply inkjet printers to code directly onto plastic milk bottles as well as wrap around or side apply label applicators with batch code printer integrated.
The typically wet environment of a dairy makes the Citronix ci5300 the ideal printers for dairy coding. Fast-drying inks with great adhesion onto polypropylene, HDPE, LDPE or PET containers are available.
The Intrex label applicators are suitable for cylindrical or flat-sided bottles from low to medium speed labelling. A variable date code printer such as a continuous inkjet or thermal transfer printer can be added if needed.
Suggested Solution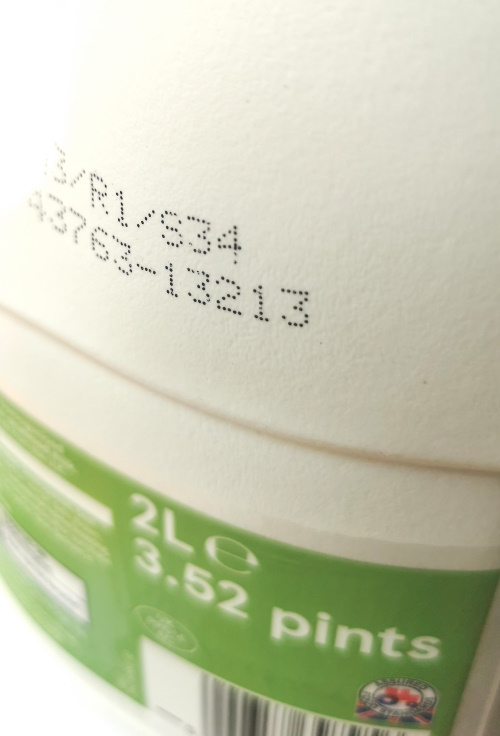 Printing on Yoghurt Lids and Pots
Yoghurt lids or pots can be printed using inkjet or laser technology. Individual pots can be printed effectively using a Citronix continuous inkjet printer with fast-drying inks suitable for plastics or metal foil lids. For larger web applications or for indexing systems, a Citronix continuous inkjet printer on a traverser (during indexing) should be considered. The Citronix ci5300 with its range of fast drying inks and IP55 rated cabinet is a perfect solution.
Alternatively a laser coder for wide web applications (stationary web) would be suitable. This can produce high quality codes by removing a layer of ink on the lid producing a contrasting code.
Suggested Solution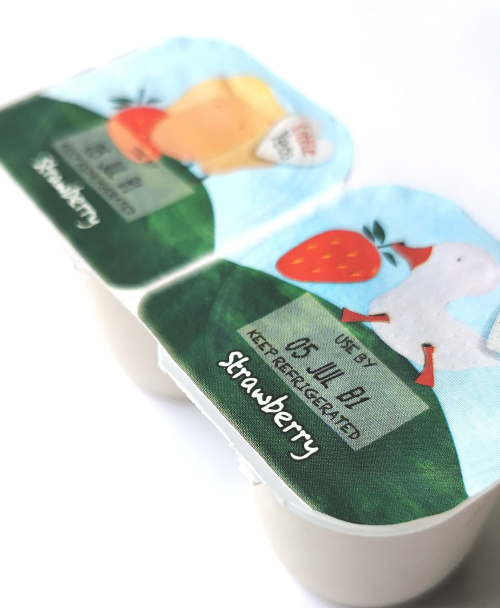 Printing on Cartons and Tetrapak
The Citronix ci5300 with IP55 rated cabinet or Citronix ci5650 with IP65 cabinet should be chosen for printing onto Tetrapak style milk cartons. There are specifically formulated inks that will adhere very well to this type of carton.
Suggested Solution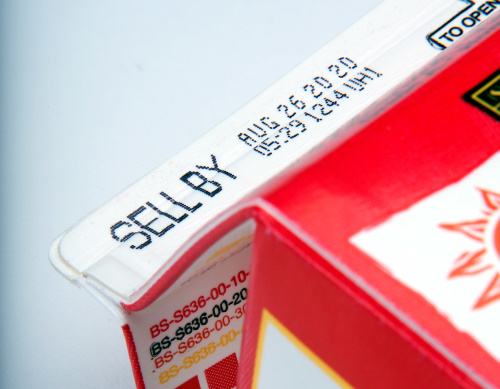 Printing on Flexible Packaging
Printing traceability codes onto films, flow wrap and other flexible packaging can often be difficult unless the right ink or printer installation is used. Codetronix can offer the options of either Easyprint thermal transfer printers or Citronix Continuous inkjet printers.
Easyprint thermal transfer printers can print very high resolution date codes and batch codes onto flexible film before the packet or bag is formed. By installing onto flow wrappers (HFFS) or bagging (VFFS) machines, they are compact and efficient printers that use ribbons to produce high quality codes including barcodes and graphics. Easyprint thermal transfer printers can replace existing hot stamp machines to give real time coding as well as being an easy swap-out for existing thermal transfer printers.
Citronix continuous inkjet printers are perfect for printing simple codes onto the final product where a potentially non-uniform surface is presented or different materials are used across multiple production lines. A wide range of inks ensure that difficult to print surfaces are handled with ease.
Suggested Solution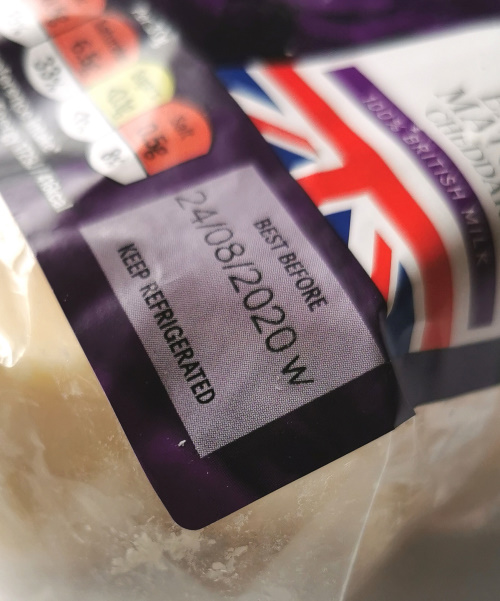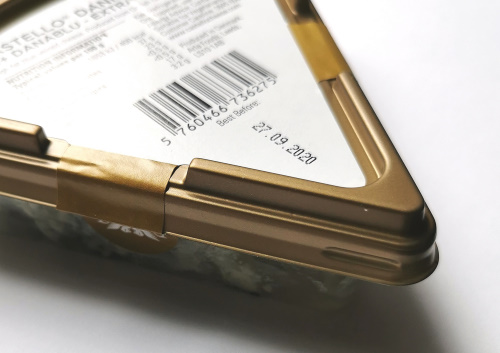 Printing onto Ice cream pots and tubs
For frozen products such as icecream in a plastic tub or paper based carton, condensation can often be present. The Citronix ci5300 continuous inkjet printer with its wide range of ink types including Plastic Plus is ideal. With up to 3 lines of text and a simple to use HMI screen, the Citronix range of inkjet printers give reliability, simplicity and cost-effective printing onto plastic lids, tubs or the underside of cartons.
Suggested Solution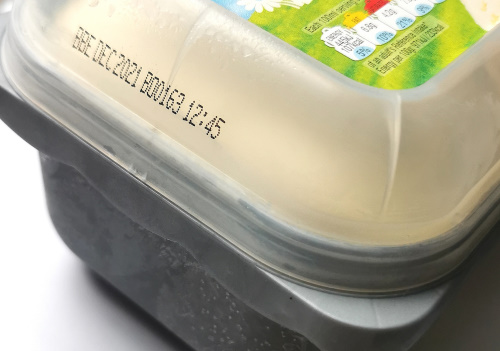 Printing or labelling onto shrink wrap or cardboard outer cases and trays
If you need to apply a label onto cases or shrink wrapped packs, our print and apply labellers are ideal. With top, side, corner wrap or front apply labellers we can cope with any requirement or speed. For higher speeds we can supply tandem or alternative pack labelling systems. 4" and 6" labellers are available in thermal transfer or direct thermal (ribbonless) versions. 600m ribbon rolls and tool-less printhead mean downtime is kept to a minimum helping to improve overall line efficiencies.
Our labellers can be provided with label creation software or can be interfaced with exsiting software packages such as Bartender, Nicelabel or Easylabel.
Suggested Solution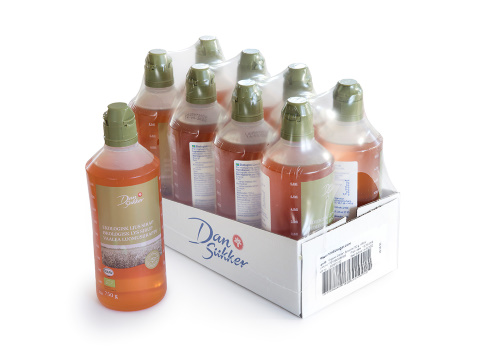 Labelling of Buckets
Labelling buckets can represent a challenge due to their size, weight and the handle. The Intrex SET2161 is designed to label buckets and heavy conical shaped products. A handle lifting mechanism ensures that the handle is out of the way before a label is applied. Robust rollers can cope with heavy filled products and it is possible to label buckets up to 300mm diameter.
Our labellers can be provided with label creation software or can be interfaced with existing software packages such as Bartender, Nicelabel or Easylabel.
Suggested Solution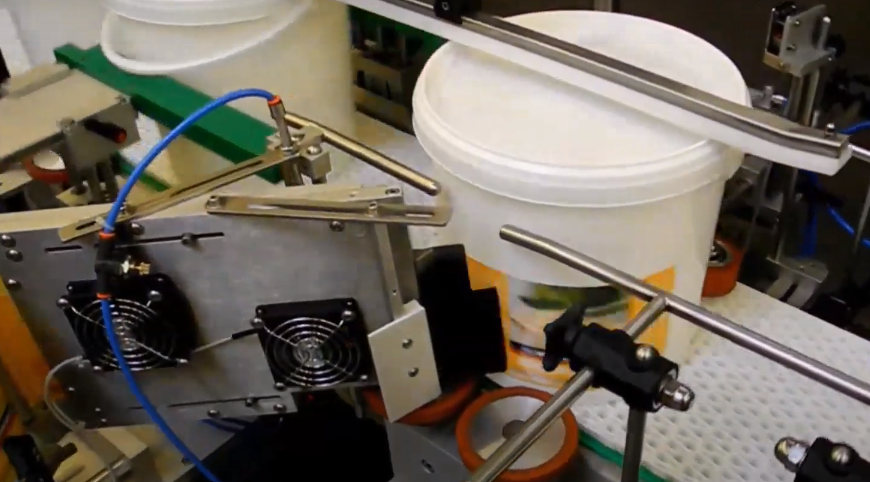 Pallet Labelling
Pallet labelling needs to be precise, reliable and consistent. Our pallet labellers are compact with short labelling cycles to apply one, two or three A5 labels to the front and sides of pallets typically with only one stop of the pallet. This means that shorter pallet conveyor lengths are needed. The aluminium cabinet construction means this is a cost-effective solution; for beverage or dairy applications where large amounts of water may be present, stainless steel cabinets with sealed doors and pneumatic sliding doors for the applicator help protect the important components.
Software is provided with the pallet labellers for label creation and to interface into your own systems. Part pallets can also be accommodated.
Suggested Solution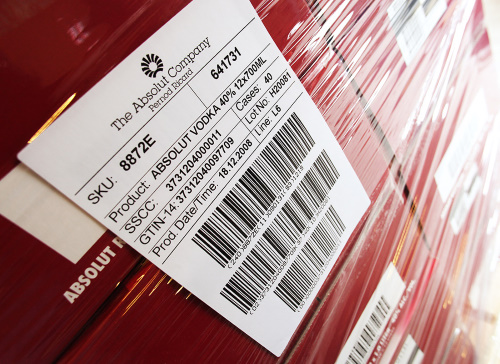 Still not sure which our printers for dairy coding are right for your production needs? Speak with one of our representatives or fill out our contact form today!
Address
Carrwood Park
Swillington Common Farm
Selby Road, Leeds
LS15 4LG