Printing onto Eggs and MOBA Integration
Printing onto eggs requires a food-grade ink that is certified for use onto food products. Citronix ci5500 printers are available with either red or blue inks that produce high quality text as well as graphics such as the 'lion' logo or other brand specific information. The Citronix ci5500 continuous inkjet printer with its stainless steel casing and high printing speed can keep up with the fastest graders.
The latest Citronix continuous inkjet printers are approved for use by MOBA and can be fully integrated with the MOBA printer interface on MOBA Omnia XF, FT and PX egg graders.
Suggested Solution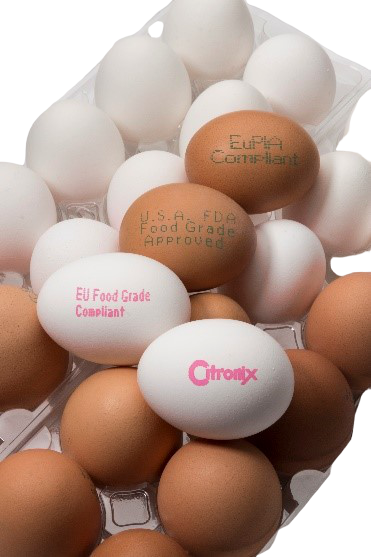 Printing on Egg Boxes
By mounting an inkjet head onto a traversing system it is possible to print variable date and batch code information onto egg boxes. After the lid has been closed, the box is typically stationary allowing time for either a continuous inkjet printer head or thermal inkjet printer fitted to a traverser to print across single or double (dozen) boxes. With porous or coated lids, a solvent based ink system gives great flexibility.
Suggested Solution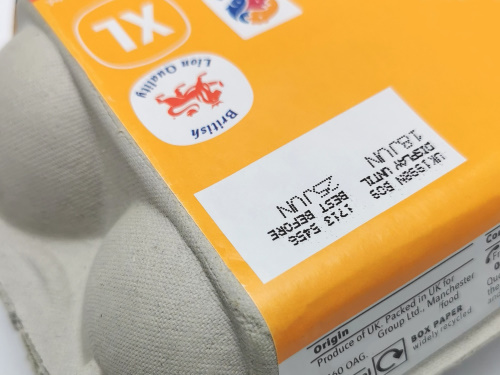 Labelling of Cases
Once egg boxes are placed into cases, either manually or automatically, the cases will need to be labelled with traceability information including date, batch and barcodes. Our range of Print and Apply labelling machines are able to apply labels to the top, side or front of boxes and even in wrap around format. 600m ribbon rolls and tool-less printhead mean downtime is kept to a minimum helping to improve overall line efficiencies.
With 4" or 6" labelling heads and capable of high labelling speeds the M230i labeller is a reliable system that can be connected to a networked software solution such as Bartender, Nicelabel or Easylabel.
Suggested Solution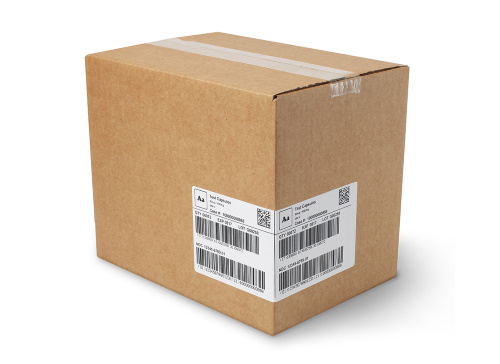 Pallet Labelling
Pallet labelling needs to be precise, reliable and consistent. Our pallet labellers are compact with short labelling cycles to apply one, two or three A5 labels to the front and sides of pallets typically with only one stop of the pallet. This means that shorter pallet conveyor lengths are needed. The aluminium cabinet construction means this is a cost-effective solution; for beverage or dairy applications where large amounts of water may be present, stainless steel cabinets with sealed doors and pneumatic sliding doors for the applicator help protect the important components.
Software is provided with the pallet labellers for label creation and to interface into your own systems. Part pallets can also be accommodated.
Suggested Solution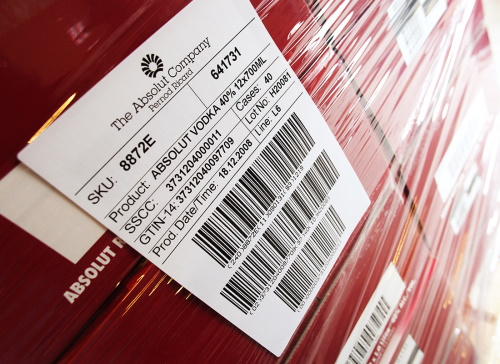 Still not sure? Speak with one of our representatives about our range of machines for printing onto eggs, or fill out our contact form. Our friendly team are hugely experienced and have an extensive knowledge of coding, marking and labelling across a huge range of industries. So, whether you're printing onto eggs, industrial materials, and everything inbetween, we can help. 
Address
Carrwood Park
Swillington Common Farm
Selby Road, Leeds
LS15 4LG