Codetronix Strengthens Duraflex's Coding and Marking Capabilities

Duraflex, part of the UK Windows & Doors Group Ltd is one of the largest extruders of PVCu profile for the Window Industry in the UK. They supply householders, builders, developers, Local Authorities and Housing Associations through a nationwide network of window fabricators and installers.
Backed by over twenty years of PVCu extrusion experience in the window and door sector, Duraflex create the ideal environment for innovative product design, quality production, reliable logistics and all the necessary customer support services.
As part of a recent upgrade initiative and site improvements, Duraflex have recently invested in 9 additional Citronix continuous inkjet printers from Codetronix at their site in Tewkesbury for printing onto extrusion. Spread across both the extrusion and lamination departments, this brings the total number of Citronix inkjet printers on site to over 20.
"Codetronix not only provide us with cost effective printing solutions but back it up with excellent customer service and technical support" – Diana Tobin, Quality Manager, Duraflex
Printing Onto Extrusion With the Citronix ci5200
Completed in 2004, Duraflex operate from a 275,000 sq/ft state of the art, purpose built facility in Tewkesbury that consists of the office, factory and warehouse.
Duraflex are now the largest single site extruder of hollow PVCu profile in the UK.
Staffed by people who understand the specialist needs of the industry, Duraflex are able to provide customers with continually evolving products and services to meet the exacting demands of the changing marketplace.
As a major manufacturer of PVCu profile, Duraflex's requirements for printing onto extrusion include traceability information such as the BS7722 code, date and time of manufacture and line number.
A clear, legible and durable print is needed along with a reliable and simple to use inkjet printer.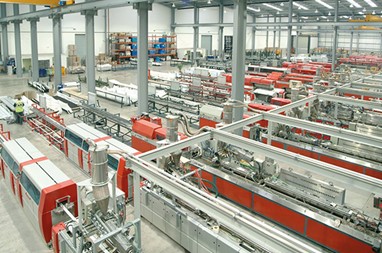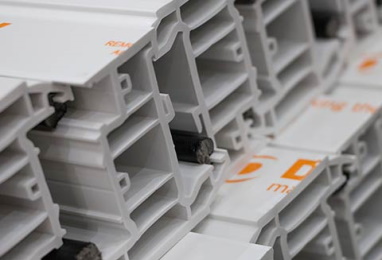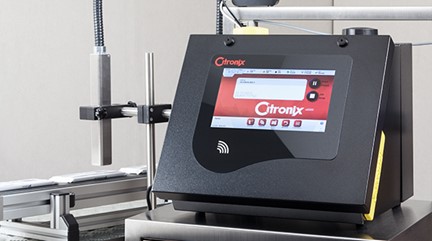 The Citronix 'ci5200' printer supplied by Codetronix is designed to be used in industrial environments where reliability and ease of use are paramount.
With fast drying inks and low running costs, the Citronix 'ci5200' is ideal for printing onto extrusion as well as for applications requiring 1 or 2 lines of printed information onto a variety of materials including plastic, metal, glass or paper.
Capable of printing at any angle including from underneath, the Citronix 'ci5200' is now installed across site and will help Duraflex meet their customer requirements.
"We have a great working relationship with Codetronix. The team there are very friendly and approachable and have worked with us to provide what we need in terms of on-site support and training to our teams." – Diana Tobin, Quality Manager, Duraflex
About Codetronix: Based in Leeds, UK, Codetronix are a distributor of coding, marking and labelling equipment to a wide range of industries including manufacturing, food and beverage and healthcare.
Whatever the specifics of your production, Codetronix can  help you find the best solution. If you would like further information, please contact us on [email protected]
Download the Brochure for Citronix Industrial Continuous Inkjet Printers, for free, by filling in the form below.
Address
Carrwood Park
Swillington Common Farm
Selby Road, Leeds
LS15 4LG