Healthcare and Personal Care Coding and Marking
The Covid-19 global pandemic has driven home the crucial importance of particular healthcare and personal care products. With demand for certain products of this kind sky rocketing, this already booming sector is exploding with new businesses and with established industry brands expanding their product offering.
Our team are specialists in healthcare and personal care coding and marking, providing solutions that meet the highest printing standards.
Security, reliability, consistency, and quality are strict printing requirements for healthcare and personal care products and packaging. But it's not only on bottles of hand sanitiser, antibacterial wipes, and face masks that these printing standards are imperative. From wound care products to aerosol cans, we provide high quality solutions to businesses manufacturing a huge range of healthcare and personal care products.
Beyond batch coding, bar coding, product identification, and the marking of products and packaging to certify their safety and application, our printers can help you meet legislative requirements across the global marketplace.
Healthcare and Personal Care Coding and Marking Systems
The printers we provide for healthcare/pharmaceutical and personal care production print high-quality codes at high-speeds, and onto a wide variety of different materials. For flexible packaging, cardboard packaging, plastic and glass bottles and containers, and metal aerosol can applications, we provide industry-leading continuous ink jet printers and thermal transfer overprinters, which produce clear, permanent, and stable coding in even the trickiest of production environments.
Coupled with our label applicators and print and apply labellers, which work with high precision and can label the most difficult items with great accuracy, Codetronix can provide your production of healthcare and personal care products with the quality printers it requires.
With expert knowledge across coding and marking in these sectors, Codetronix can help with providing the right solution for your application. We recognise that choosing the most cost effective equipment that can meet often stringer requirements can be difficult. With a myriad of products and many overlaps in technology it can often be daunting when selecting a coding and marking solution. Our experienced team will work with you to understand your printing challenges.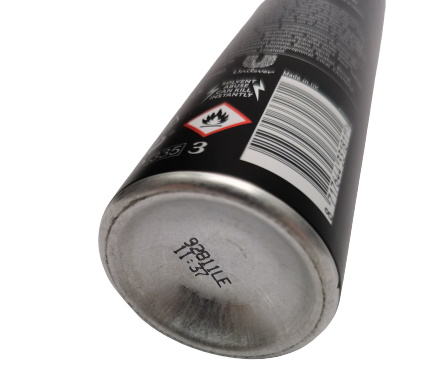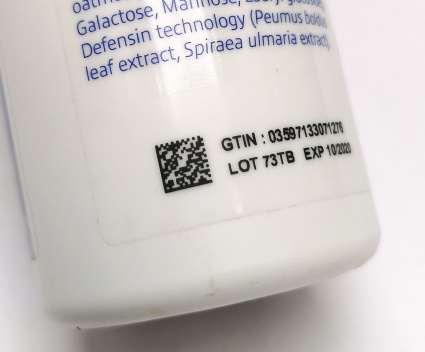 Ink Jet Solutions for Healthcare and Personal Care Coding and Marking
Sometimes an inkjet solution is best – either continuous inkjet or thermal inkjet such as our Citronix CIJ and HSA TIJ systems.Thermal inkjet (TIJ) printers provide very high quality print including 2D matrix codes onto flat absorbent or non-absorbent material such as cartons, labels or bottle caps with the printhead 2-3mm away from the surface. Fast-drying solvent inks with long 'decap' times are now available giving even greater functionality and ease of use.
Continuous inkjet (CIJ) printers are great for printing onto many different materials at high speed and where the printhead needs to be positioned further away, for example 10-12mm, from a substrate. CIJ printers are ideal for almost any situation including containers and bottles and will print from underneath. Alcohol resistant inks give added protection against codes being removed either during filling or use.
Laser Coders for Healthcare and Personal Care Coding and Marking
Laser coders work at incredibly high speeds and are able to process variable data such as 2D or QR codes. As this technology has developed, these can be employed onto an increasing number of materials.
With CO2, Fibre, UV and Green laser technology from Macsa there is very little that cannot now be coded with a laser. Metal, glass, plastics (including HDPE, PET or PVC), card or labels can be quickly and efficiently printed with laser without any on-going consumables. Lasers are being increasingly used in healthcare and personal care coding and marking with great results.
Easyprint Thermal Transfer Printers for Healthcare and Personal Care Products
Easyprint Thermal transfer (TTO) printers are utilised onto mainly flexible packaging such as flow-wrap, pouches, sachets or bags.
As a replacement for non-digital technology like hot-stamp they can print high quality graphics, barcodes and variable text. TTO printers are perfect for using on label applicators to provide additional variable print onto pre-printed labels and be integrated into most machines.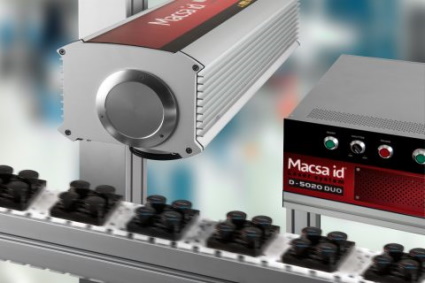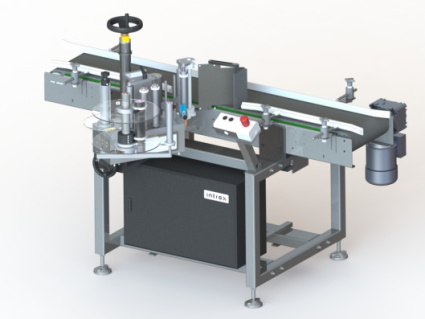 Intrex Label Applicators for Healthcare and Personal Care Products
Our Intrex label applicators are used for bottle or vial labelling. Flat, round or square containers can be labelled with ease and at high speed. Wrap-around or double sided labelling onto containers used, for example, with moisturiser creams can be incorporated in a single machine with top and bottom labelling added too.
If full label printing is needed for outer cases, a Macsa print & apply labeller is ideal. Able to label around corners, over the top, side or bottom, a Macsa print & apply system will operate at high speeds.
A true partner in printing, providing ultimate peace of mind to businesses in this important industry, our printers enable you to print machine-readable barcodes, text, and more, in a flexible and reliable way.
Speak to our healthcare and personal care coding and marking specialists today.
The Codetronix team can not only advise on the best printer for your specific production, but the appropriate camera systems for OCR/OCV and software integration too.
Whatever the specifics of your production, Codetronix can offer you advice to help you find the best solution. If you would like further information, please contact us on [email protected]
Interested in increasing production capacity with labelling automation? To find out more about Codetronix can help your business improve its coding and marking processes, get in touch and one of our sales team will contact you.
Address
Carrwood Park
Swillington Common Farm
Selby Road, Leeds
LS15 4LG