Quality Printers for Flexible Packaging,
and Money Back for Your Old Systems!
With a wealth of experience supplying industry-leading coding and marking systems to businesses across a huge range of industries, Codetronix know a thing or two about printers for flexible packaging.
Whether you are looking to replace other types of printing, or just add variable data to your outer flexible packaging or labels, Easyprint thermal transfer printers are the ultimate choice, whatever the specifics of your production.
As Easyprint partners, Codetronix can supply a variety of their thermal transfer printers for flexible packaging, with a 24-month warranty, providing lifetime support, servicing, and consumables.
We're even offering up to £1,000 trade-in for your old printer, whatever its condition or age, when you upgrade your systems to Easyprint thermal transfer printers with Codetronix.
Easyprint printers for flexible packaging
With available printhead widths of 32mm up to 128mm, and one of the largest ribbon reels on the market, at 1600m, Easyprint thermal transfer printers can be fitted to any flow wrapper, bagger, tray sealer or labeller.
Easyprint thermal transfer systems are not only the perfect printers for flexible packaging, but they're easy to swap out for your old thermal transfer printers, as they will fit into most existing brackets with the help of our adaptor plate.
Easyprint 32D & 53C
For productions utilising hot stamp and roller contact coders, Easyprint's entry level compact 32D, is a fantastic upgrade. These direct loading printers have 32mm printheads x 55mm print area, 770m ribbon length, and include ribbon saving features.
The Easyprint 53C models are also great printers for flexible packaging and can be easily swapped into any existing bracket, offering additional flexibility with cassette loading ribbons.
Both of these Easyprint models are quality solutions for printing onto flexible films in applications such as tray sealers, flow wrappers and vertical bagging machines, boasting cost saving features such as ribbon economy and ribbon retraction, reducing consumable usage.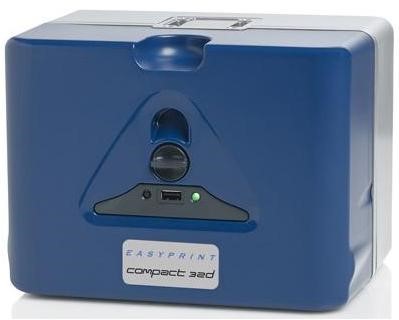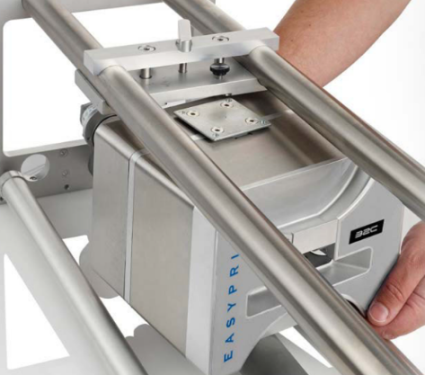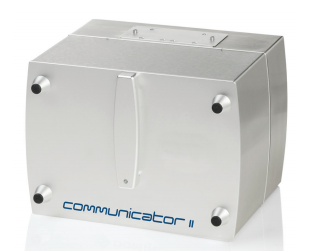 Easyprint Communicator II
For productions that require printers for flexible packaging with a larger print area, the Easyprint Communicator II offers one of the largest around, at up to 128mm x 115mm in intermittent mode, and 128mm x 1000m in continuous mode.
This model is best suited to the customisation of generic product packaging such as bags, pouches and other containers, and can print large barcodes, graphics, ingredient details, as well as variable date and batch code information.
The best printers for flexible packaging and your specific production
No matter the size, scale or specifics of your production, we can help.
Our experienced team are at hand to discuss your needs, and supply not only the perfect printer, but provide the ultimate tailored support and servicing too.
Think of us as your partner in coding, marking, and labelling. From unparalleled expertise to industry leading systems, tailored servicing, lifetime support, and a huge range of consumables with rapid delivery times, we can help you every step of the way.
Looking for printers for flexible packaging? Get in touch with the Codetronix team today, [email protected]
Interested in increasing production capacity with labelling automation? To find out more about Codetronix can help your business improve its coding and marking processes, get in touch and one of our sales team will contact you.
Address
Carrwood Park
Swillington Common Farm
Selby Road, Leeds
LS15 4LG