As a growing company, like yours, we're constantly on the go, updating and developing, to keep up with customer needs and market trends.
Find out what we've been up to here…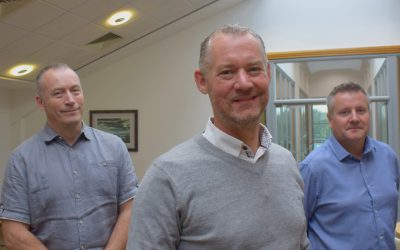 Growth for Yorkshire coding and marking firmYorkshire coding and marking firm, Codetronix, has strengthened its team with the appointment of three new members of staff. Paul Johnson, Jon Blackham and James Newnham bring over 40 years' experience to Codetronix, which...
Still unsure of the industrial printing consumables you need to meet your coding and mark requirements? Speak with one of our representatives today or fill out our contact form below and we'll get back to you.
Address
Carrwood Park
Swillington Common Farm
Selby Road, Leeds
LS15 4LG